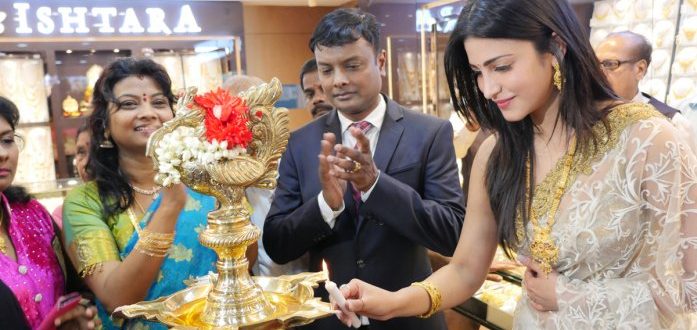 Shruti Hassan relaunches S'pore jewellery brand
INDIAN Jewellers, the 30-year-old Singaporean jewellery store in Little India, has relaunched itself as ISHTARA Jewellery.
Though the brand is known for the variety and quality of its designs, it felt the need to reposition itself as a modern and vibrant one.
Said ISHTARA's managing director Parthiban Murugaiyan: "We are proud to be one of the foremost local brands in jewellery for the past three decades in Singapore. With ISHTARA, we are planning to cater to all age groups with gold and diamond collections from around the world but with the same quality and trust we are known for."
On Oct 17, it held a relaunch party at its store where Indian actress Shruti Hassan added movie star glitter to the event.
The popular actress, who is the daughter of veteran actor Kamal Hassan, was at the store to reveal the brand's new, contemporary collections featuring gold and diamond designs. The brand also has a bridal section now.
The name ISHTARA was coined from two Sanskrit words – "Ishta", which means "as one desires" and "tara" to represent the sparkle of purity in the brand's offerings.
The 3,000 sq ft store houses more than 10,000 designs. It provides attractive offers, affordable purchase schemes and jewellery services such as customising jewellery and repair.
There are even astrological services to help customers pick the right birth gemstones.
ISHTARA now offers a special e-catalogue, which will allow customers to virtually "try on" jewellery, mixing and matching designs.
Said Mr Parthiban: "We've experienced a lot of exciting growth over the last 30 years.
Now, with the rebranding of the store, we can continue our evolution into a complete lifestyle brand."